Although Complete Parking is primarily a parking consulting company, we offer full parking and integrated security services to our clients and customers vis-a-viz strategic partnership with our foreign partners (i.e. parking equipment manufacturers and suppliers). We help our clients and customers in making informed decision on parking related products they require in their working environment. Our services are as follows:
CAR PARK MANAGEMENT SYSTEM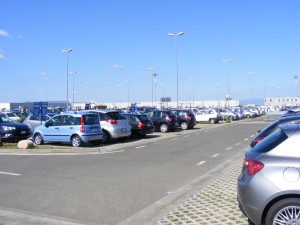 As with many industries, technological innovation is transforming the design of parking garage operations. We are in the midst of a revolution of sorts, with new technologies leading to the creation of Car Park Management Systems (CPMS), comprehensive parking management programs that incorporate the latest and greatest technologies in order to provide parking garage systems that are more user-friendly, more efficient, and more profitable than ever before.
CONSULTING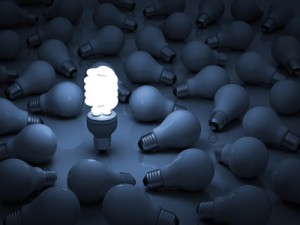 Whether it's a Market Study to determine how many people your parking garage can attract at a given location and rate, an alternative analysis to address the best way to add parking spaces without compromising traffic flow and aesthetics, or a Functional Improvement Study to correct congestion and other problems in existing parking garages, we know-how will help customers and clients pinpoint problems, find solutions and get the most out of every square foot of their parking garage. We also provide trainings in parking skills and organise parking conferences, workshops and seminars for parking clients and customers including government authorities on local and international parking matters.
ATTENDANT PATROL SERVICE (APS)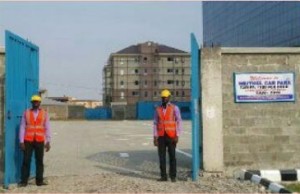 Our Attendant Patrol Service will provide you with uniformed parking attendants who will patrol your parking area be it on-street or off-street as and when you need them to.
Tact and diplomacy are two very important skills that are required in what can sometimes be a contentious business and all our parking attendants are hand picked and meticulously trained to defuse situations and just as importantly to recognize special needs and circumstances.
We provide signage and permits and our wardens have the very latest hand held iWarden® 2 application with which they are able to take time stamped pictures and issue real time tickets.
Our Attendants are:
Specifically trained in conflict management
Receive ongoing training from our National
Trainers
Professionally attired with branded uniforms
Equipped with a hand held PDA device with iWarden® 2 application to issue Parking Charges with supporting photographic evidence
Our Attendants Patrol Service provides:
Regular patrols of your car parking area
Necessary signage outlining regulations of your car park
Permits created to manage your specific staff, customer or contractor needs
10% client revenue rebate (subject to site survey)
A reporting facility is also available which can provide useful data from either a security, operational or marketing perspective.
HEAVY GOODS VEHICLE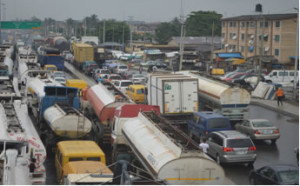 With the constant traffic challenges faced by the people of Lagos State in respect to Oshodi-Apapa expressway, Complete Parking Services Ltd as at late 2014 started ongoing discussion with Ministry of Transport LASG on cost-effective technological ways to solve traffic challenges within the area.
Until 2025, goods traffic is expected to increase by more than 80 %, which will largely take place on the federal motorway network. Together with long-distance goods transports grows the demand for suited parking spaces for heavy goods vehicles (HGV) directly at or close to motorways.
With approx. 28,500 parking spaces for heavy goods vehicles at motorway service stations and just under 19,000 spaces at off-motorway rest areas, there is a deficit of nearly 15,000 parking spaces (ADAC 2013/2014). Accident statistics show that this often has fatal consequences. A significant number of accidents on motorways are caused by overtired truck drivers and accidents at service stations due to blocked access roads increase. Existing parking space for HGV must be managed in such way that it can be efficiently utilized. At the same time, the drivers must be able to plan their routes and compulsory breaks and to find parking space without tedious searching.
Creating, controlling and displaying HGV parking space is an investment in the safety of all road users. With competitive concepts Complete Parking Services makes its contribution to implement the future technology of HGV management.